Combat Veterans Motorcycle Association
July 4, 2012


Mansfield Area Hometown Hero Banners Dedication Ceremony
Smythe Park, Mansfield, PA
Rob "Boats" Spencer: 'Why The American Flag Is Folded 13 Times'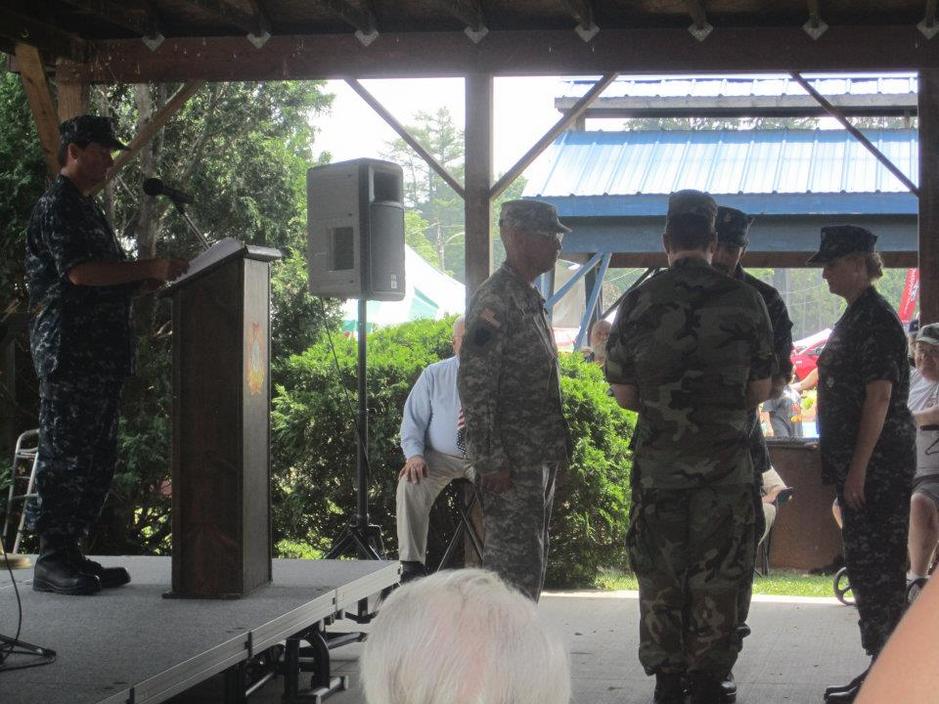 Saturday July 14th 2012
Clymer Baptist Church Sabinsville, PA.
Work day: Painting, cleaning etc.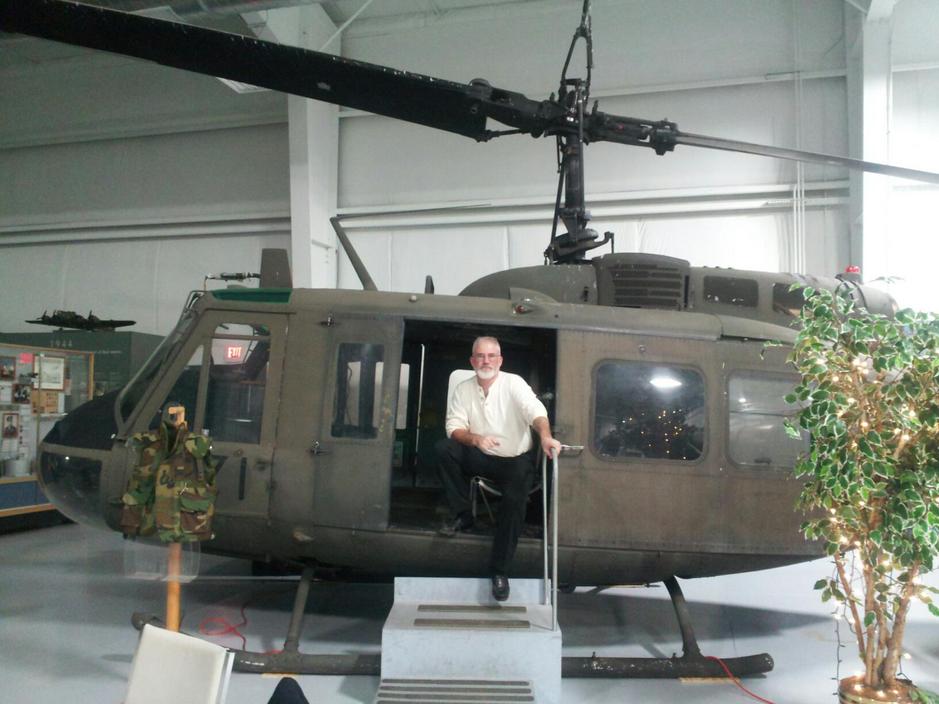 Nov 3, 2012
Tim & Sandy Swan attended the
War Plane Museum in Elmira, NY for the Childrens Miracle Network - Physicians and Friends Gala. Tim posed in this Huey UH-1H.
Nov 11, 2012
Tim Swan, Daryl & Mary Mickley (plus Joel Swan-taking the picture).
attended the Veterans Day ceremony
at Woodlawn National Cemetary in Elmira,NY
Current community involvement

of our; Full, Aux, Support or Proud Family Members outside our regular CVMA events. Most of our members are involved with many things in the community whether it be with a church, Fire Department or Boy Scouts or other Veterans Groups
Tony Bump: Is also the founder of the ;IGY6 Foundation in Tioga County PA

Scott Sutton: Is a volunteer Fireman in Lawrenceville, PA, American Legion, American Legion Riders

Dee Jay Swan: Is involved with the Cub Scouts in Elkland, PA; American Legion, Elkland American Legion Riders.



Tim Swan: Is a volunteer Bagpiper for the Caledonian Highlanders Pipe and Drum band in Big Flats, NY,
Volunteer in the Bath VA Suicide Prevention Outreach program, American Legion, American Legion Riders, Masonic Lodge 477, Patriot Guard Riders, Masonic Riders Association - Widows Sons Chapter Sons Of Hiram​​​​​, Knoxville, Howard S Lines VFW Post 6753, Elkland Fire Department, Valley Community
Ambulance, UPMC Hospice - We Honor Veterans, Coudersport Consistory​



Dave Jones: Is a member of the Masonic Lodge 477, Masonic Valley of Coudersport, VFW​​​,
Pa EMT, Firefighter​

​​​​​​Thomas Reynolds: AMVETS - Life member, DAV - Life member, VFW - Life member,
​Vietnam Veterans Of America - Life member, POW/MIA - Retired
PA State Rep.​